Description
The ultimate backpack for a day on the hill – a classic design with a wealth of innovative modern features.
Designed for hunting – the Arn's innovative design includes
Very quiet Loden outer material with a waterproof inner liner.
Highly breathable "trampoline" carrying system – keeping the pack away from your back.
Wide padded hip belt and chest strap – meaning the pack is very secure and comfortable on your back.
A large main compartment with compression straps.
Large top opening for easy access.
Additional zip opening at bottom of pack to find those hard to reach items!
Multifunctional / removable front flap which on the one side has elastic straps, and on the other side has a net bag that can be used for wet clothes etc.
Two open mesh side pockets for quick access even on the move.
Hose passage for Camelbak style water bottles
Large Zip Loops for easy and silent operation even with gloves
Rain cover in reversible green and white.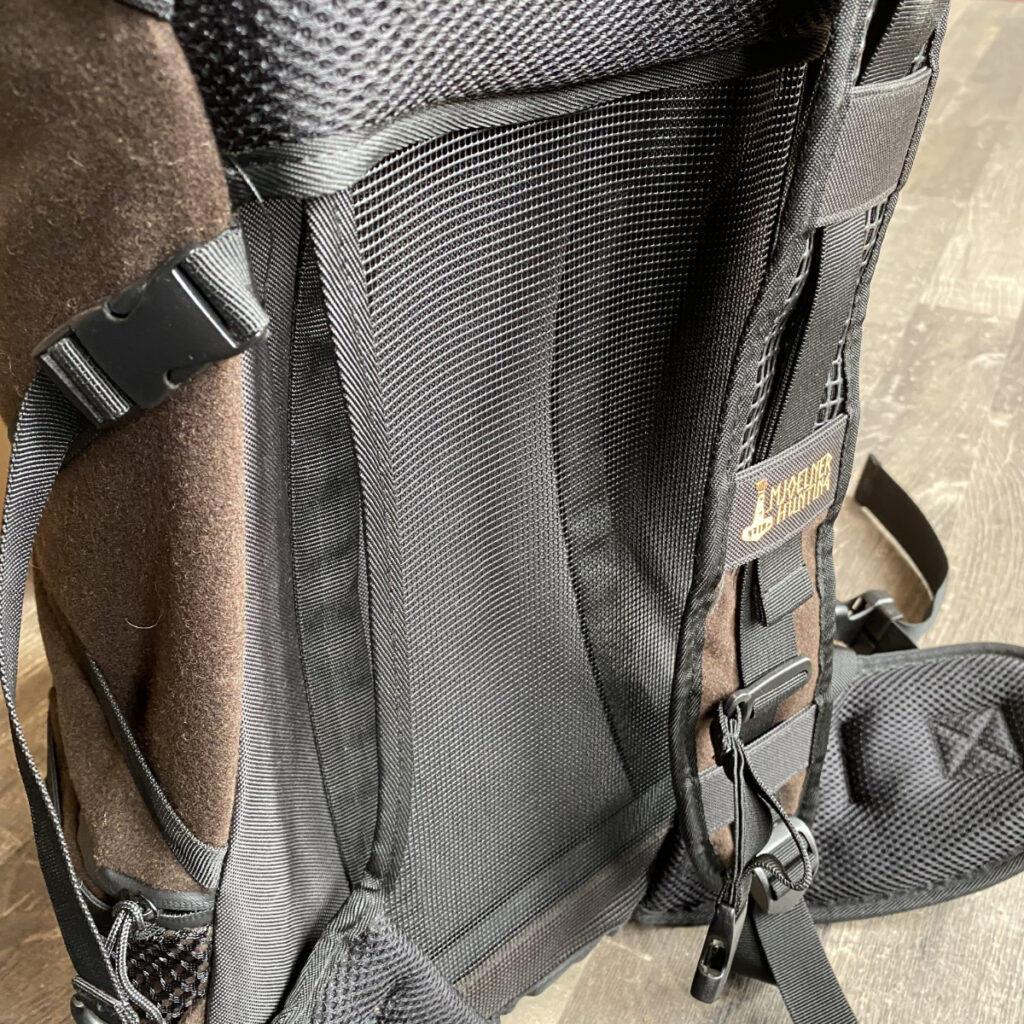 Trampoline Back
The mesh trampoline back built into the Arild not only means the backpack is extremely comfortable – but it also keeps the bulk of the pack away from your back – more airflow keeping you cooler.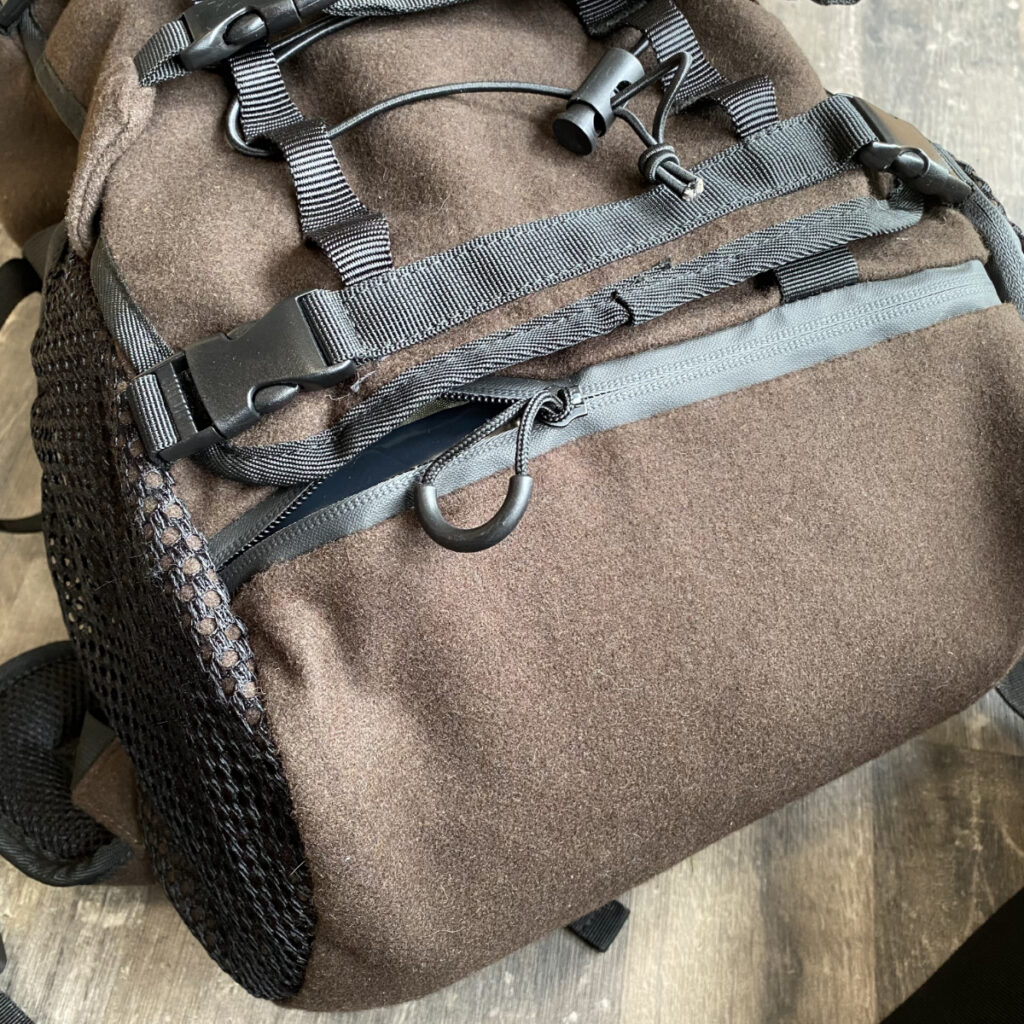 Multiple Access Points
There's nothing worse than digging into your backpack from the top to try and find that one thing you need that's found it's way to the bottom! Top and bottom access makes this a problem of the past!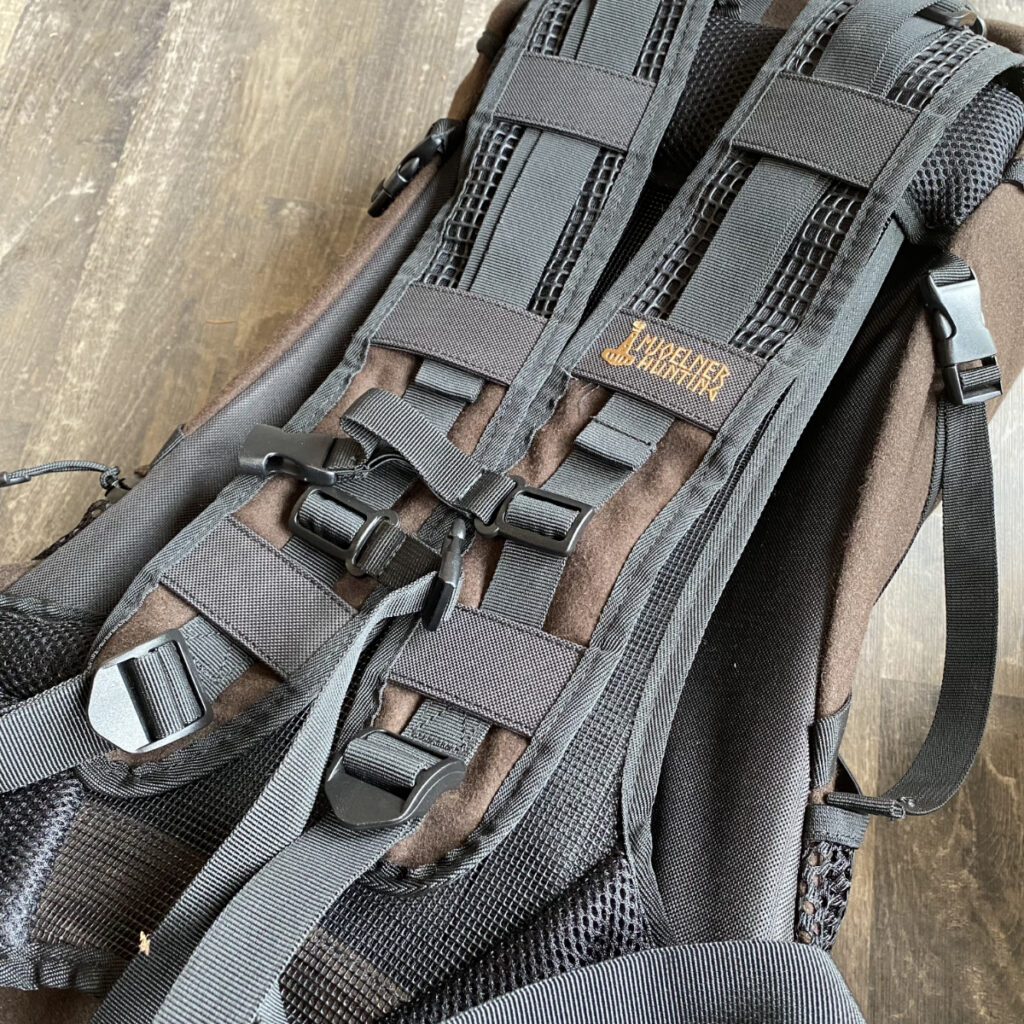 Multiple Adjustable Straps
With wide, adjustable main straps, a wide padded waist belt and and adjustable chest strap – your backpack will be comfortable – and secure on your back.